Shortcuts
Reykjavik Excursions
Reykjavik Excursions is an incoming tour operator, providing local services for travelers coming to Iceland, such as day tours, airport transfers, group tours, car rental, coach rental and sightseeing. Reykjavik Excursions owns and operates one of the largest and newest coach fleets in the country with vehicles of all shapes and sizes! All our coaches are equipped with free WiFi and USB ports in selected vehicles and we work with certified local guides.
Fields of operation:
The Flybus - an official partner of Keflavík International Airport offering airport transfers in connection with every flight.
Tours & Activities - we offer one of the greatest varieties of tours combined with all kinds of activities from Reykjavík.
Hop On - Hop Off City Sightseeing - a trusted partner of City Sightseeing Worldwide operating the double-decker Hop On - Hop Off sightseeing buses around Reykjavík city.
Highland bus -- a highland bus for the hikers and bikers who want to explore the amazing highlands of Iceland.
Entreprise Rent-A-Car, Alamo & National - these trusted car rental brands are a part of our family, offering the latest car models in all categories from extra small to luxury cars, at competitive prices.
Group Travel & Tailor-made services - our sales team will tailor-make tours to fit your groups' special requirements.
We are incredibly proud to be the first Icelandic tour operator to be granted the ISO 14001 certification for environmental management from the British Standard Institute (BSI). The company also has certifications from Vakinn, both for their quality system as well as for their environmental system. Vakinn is Iceland's tourism official quality and environmental system which aims to strengthen both quality and safety in tourism using guidance and support, as well as developing a sense of social responsibility.


We look forward to welcome you!
Get directions
Reykjavik Excursions
BSÍ Bus Terminal
GPS Points
N64° 6' 58.777" W21° 56' 25.256"
Travel directory for Reykjavik Excursions
The official travel index of Iceland
Day Tour Provider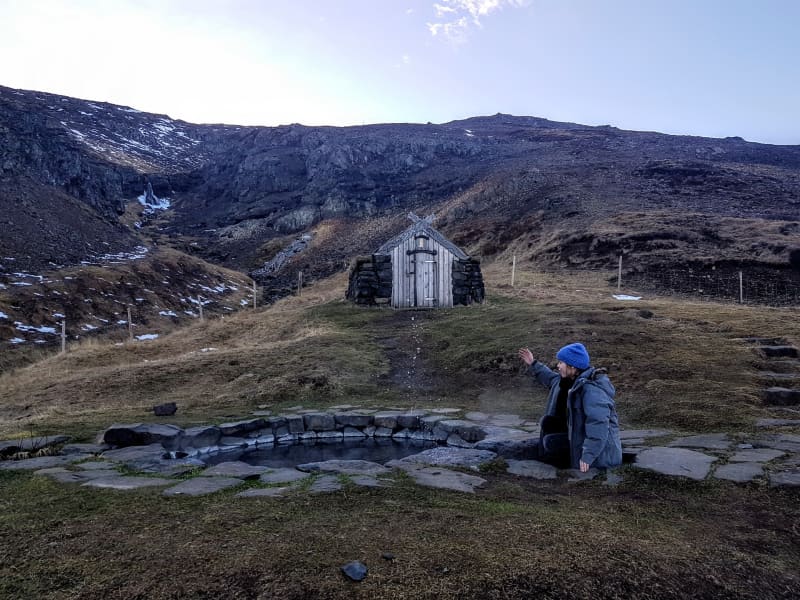 7.24 km
Founded and continuously operated by a small team of family and friends, Basecamp Iceland takes pride in providing the ultimate in small group adventure. As guides, we take our time to insure you get
Travel Agency
18.57 km
We are small family-owned company passionate about mountain-biking and the outdoors. We are proud to have been the first company in Iceland offering Heli-biking trips and now fatbike trips. Over the
Others
Iceland Unlimited
Travel Agency
Borgartún 27
105 Reykjavík
415-0600
Guide to Iceland
Hiking Tours - Hiking
Borgartún 29
105 Reykjavík
519-7999
This is Iceland
Travel Agency
Hvaleyrarbraut 24
220 Hafnarfjörður
8985689
Season Tours
Travel Agency
Fífuhjalli 19
200 Kópavogur
8634592, 820-7746
Hey Iceland
Hotels
Síðumúli 2
108 Reykjavík
570-2700
Iceland Untouched
Day Tour Provider
Meistaravellir 11
107 Reykjavík
696-0171, 696-0171
Hópferðir ehf.
Bus tours
Logafold 104
112 Reykjavík
577-7775
Boreal Super Jeep Tours
Winter adventure
Austurberg 20
111 Reykjavík
8646489
Adventure Patrol
Day Tours
Flesjakór 13
203 Kópavogur
666-4700
Hreyfill Taxi Tours
Day Tour Provider
Fellsmúli 26
108 Reykjavík
5885522
Made in Mountains
Travel Agency
Fiskislóð 16
101 Reykjavík
868-4750
My Iceland Guide
Day Tours
Dalvegur 18
201 Kópavogur
696-1196
Travel Happy
Day Tour Provider
Fróðengi 14
112 Reykjavík
8982198, 898-2198
FishIceland.com - online booking
Day Tours
Gauksás 27
221 Hafnarfjörður
534-8082