Shortcuts
Junkaragerdi
Junkaragerdi was a farm just north of the Hafnarberg Cliffs. Its name was probably derived from 12-18 foreigner, who lived there, and were called "Junkers". They were said to be heavy drinkers, strong men, and womanizers. The neighbours wanted to get rid of them, and one night they damaged the rowlocks of their boats. The Junkers went fishing in the early morning and during the day they encountered bad weather and the rowlocks broke. The Junkers then supported the oars with their knees and got back home. The next time their oars were sawn half through and the saw marks were hidden. The Junkers went fishing and never came back.


Copy right: www.nat.is Used by permission.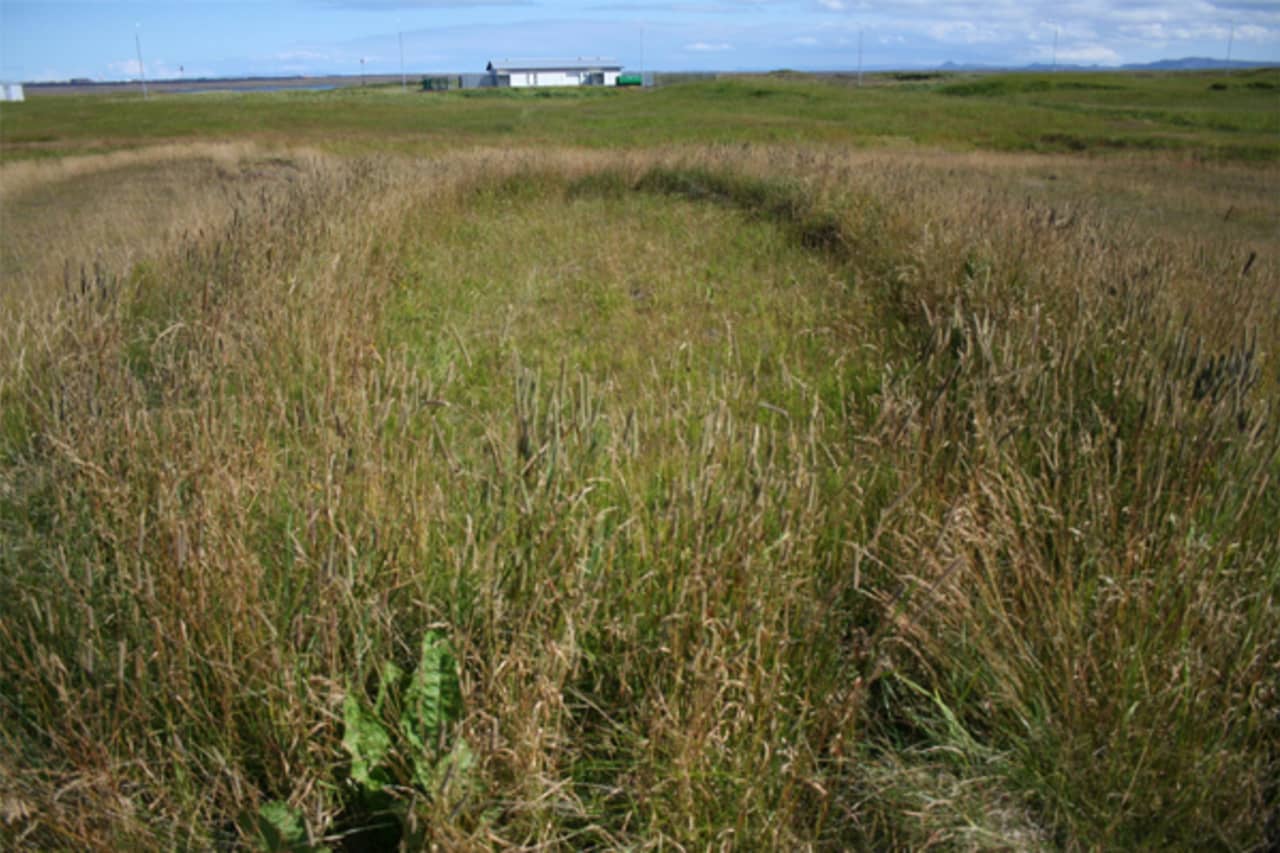 Get directions
Junkaragerdi
GPS Points
N63° 54' 23.624" W22° 42' 5.263"
Travel directory for Junkaragerdi
The official travel index of Iceland
Others
Bergás Guesthouse
Guesthouses
Grófin 8
230 Reykjanesbær
8654236, 421-0088
Airport Hotel Aurora Star
Hotels
Blikavöllur 2
235 Reykjanesbær
595-1900
Hotel Jazz
Hotels
Austurgötu 13
230 Reykjanesbær
422-7900
Hotel Asbru
Hotels
Valhallarbraut 761
235 Reykjanesbær
426-5000
Hótel Tjarna
Hotels
Tjarnabraut 24
260 Reykjanesbær
835-5300
B & B Guesthouse
Guesthouses
Hringbraut 92
230 Reykjanesbær
8674434, 692-7612
Guesthouse Seaside
Guesthouses
Rafnkelsstaðavegur 11
250 Suðurnesjabær
898-8242
Blue View bed and breakfast
Bed & Breakfast
Klettás 21
260 Reykjanesbær
868-4495
Guesthouse 1X6
Guesthouses
Vesturbraut 3
230 Reykjanesbær
857-1589
Down Town Kef
Apartments
Aðalgata 18
260 Reykjanesbær
865-5267
A. Bernhard Bed & Breakfast
Bed & Breakfast
Vallargata 6
230 Reykjanesbær
660-8152
Svítan apartment guesthouse
Guesthouses
Túngata 10 & 12
230 Reykjanesbær
663-1269
Fit Hostel by the Airport
Hostels
Fitjabraut 6a
260 Reykjanesbær
421-8889
Hotel Keilir
Hotels
Hafnargata 37
230 Reykjanesbær
4209800
Keflavík Micro Suites
Hotels
Hafnargata 65
230 Reykjanesbær
766-0700
KLA Suites - Keflavík luxury apartments
Apartments
Hringbraut 96
230 Reykjanesbær
7725463
Kef Guesthouse
Guesthouses
Grænásvegur 10
230 Reykjanesbær
588-9999
Bed4u Iceland
Guesthouses
Vesturbraut 10A
230 Reykjanesbær
421-5555
Others
Olgeir Andrésson
Day Tours
Skógarbraut 1105
260 Reykjanesbær
848-1186, 421-2219
FARA
Day Tour Provider
Framnesvegur 19c
230 Reykjanesbær
537-2018
Icelandtaxi.com
Taxi
Stekkjargötu 79
260 Reykjanesbær
892-0501
Reykjanes Tours
Day Tours
Hafnargata 39
230 Reykjanesbær
841-1448
New Horizons
Travel Agency
Holtsgata 52
260 Reykjanesbær
857-0646
Iceland explore Tours
Day Tours
Hólagata 35
260 Reykjanesbær
699-4613
Ice Top Tours
Day Tour Provider
Hringbraut 93
230 Reykjanesbær
690 3448
Everything Iceland
Day Tours
Eikardalur 3
260 Reykjanesbær
864-8128
IcelandPhotoImages.com
Day Tours
Hvammsdalur 8
190 Vogar
897-2108, 553-7000
Jónbjörn Breiðfjörð Edduson
Day Tours
Smáratún 23
260 Reykjanesbær
690-2211
Private Travel
Day Tours
Hlíðarvegur 52
260 Reykjanesbær
898-5142
Volcano Tours
Tourist Information Centres
Víkurbraut 2
240 Grindavík
426-8822
destination blue lagoon
Day Tour Provider
Norðurljósavegur 9
240 Grindavík
420-8800
Suðurnes Golf club
Golf Courses
Hólmsvöllur
250 Suðurnesjabær
421-4100
Taxi Iceland
Day Tour Provider
Vallargata 7
245 Suðurnesjabær
626-3636
Deluxe Iceland
Travel Agency
Flugvallarbraut 752
235 Reykjanesbær
490-6006
Magical Sky Iceland
Day Tours
Guðnýjarbraut 21
260 Reykjanesbær
895-6364
Airport Taxi
Taxi
Fitjabakki 1d
260 Reykjanesbær
420-1212, 520-1212
G spot Iceland
Day Tour Provider
Grænásbraut 1221
260 Reykjanesbær
762-6201
Anglers.is
Day Tours
Hafnargata 27a
230 Reykjanesbær
897-3443