Shortcuts
Eldborg at Höskuldarvellir
The grassy field Höskuldarvellir, northwest of Grænadyngja and Trölladyngja, is bordered in the northeast by a large monogenetic scoria and spatter cone. It has been utilized as a gravel mine and has thus been damaged. Steam vents line the surroundings.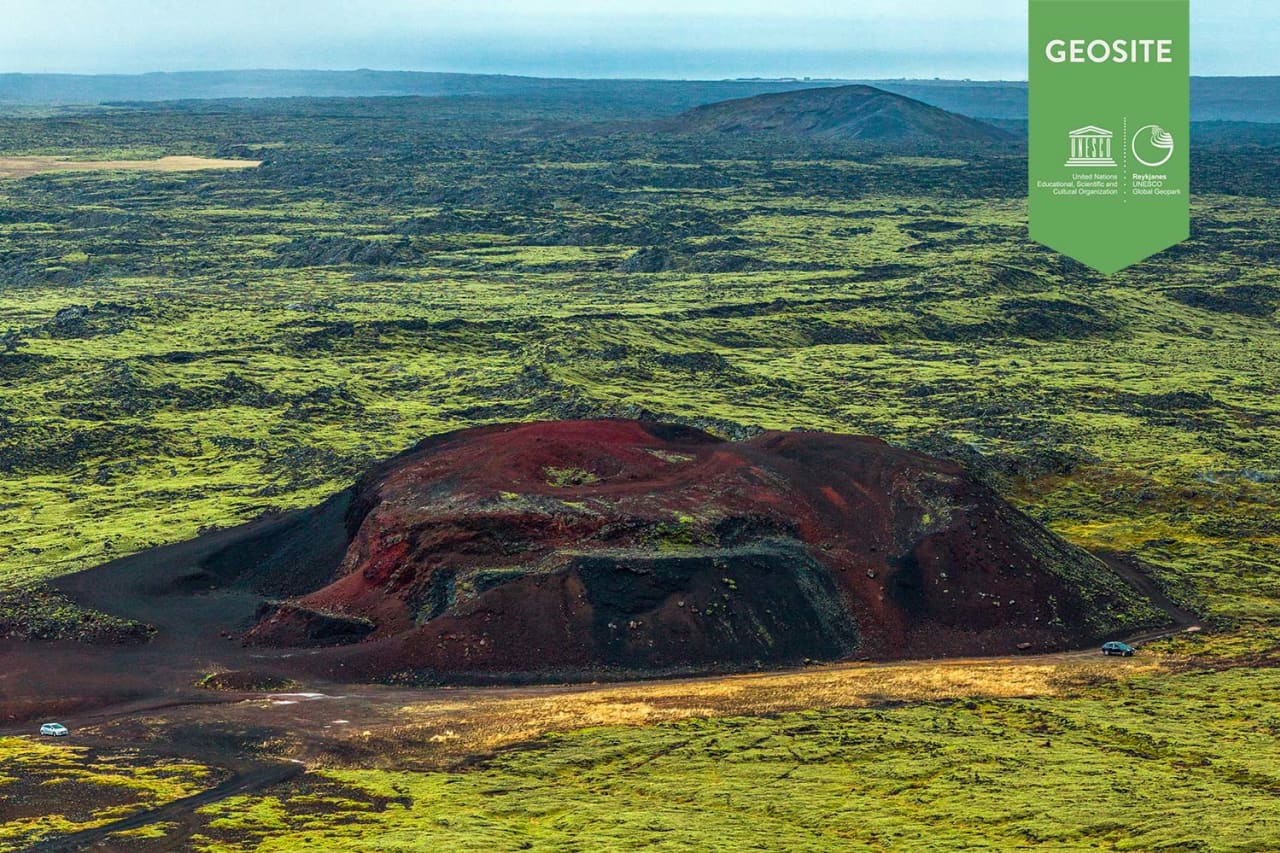 Get directions
Eldborg at Höskuldarvellir
GPS Points
N63° 57' 2.669" W22° 5' 18.623"
Travel directory for Eldborg at Höskuldarvellir
The official travel index of Iceland
Camping
19.31 km
Open all year. 1000 kr per person 500 kr electric for cars Free Wifi Free shower Good kitchen