Shortcuts
Hey Iceland
Get directions
Hey Iceland
Síðumúli 2
GPS Points
N64° 8' 11.782" W21° 52' 54.336"
Categories
Travel Agency
,
Hotels
,
Guesthouses
,
Sleeping bag accommodation
,
Farm Holidays
,
Cottages
,
Bed & Breakfast
,
Winter adventure
,
Day Tours
,
Mini-Zoo & Open farm
,
Restaurants
,
Snowshoeing
Travel directory for Hey Iceland
The official travel index of Iceland
Travel Agency
14.05 km
We are small family-owned company passionate about mountain-biking and the outdoors. We are proud to have been the first company in Iceland offering Heli-biking trips and now fatbike trips. Over the
Day Tour Provider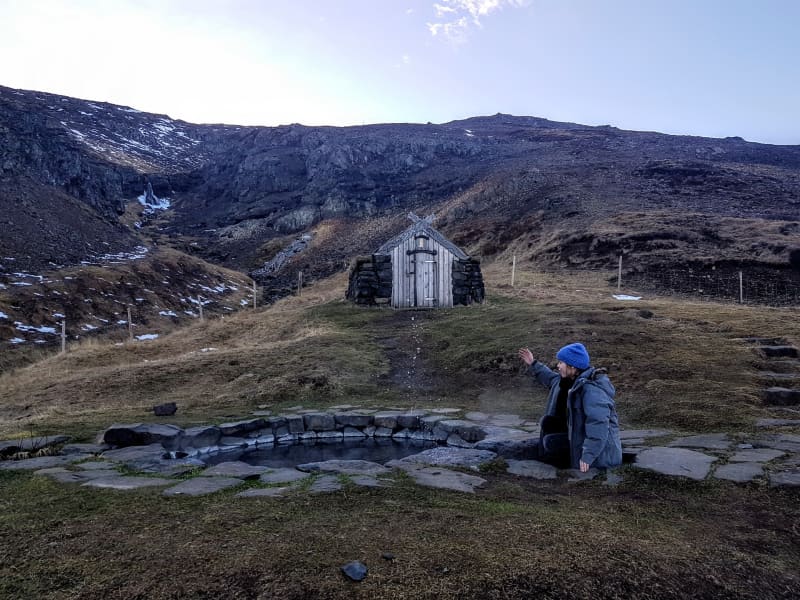 2.39 km
Founded and continuously operated by a small team of family and friends, Basecamp Iceland takes pride in providing the ultimate in small group adventure. As guides, we take our time to insure you get
Travel Agency
5.79 km
Reykjavik Excursions (RE) is a well-established but progressive company in Icelandic tourism. For more than 30 years RE have successfully operated the Flybus between Keflavík airport and Reykjavík city or vice versa.
Others
Boreal Super Jeep Tours
Winter adventure
Austurberg 20
111 Reykjavík
8646489
My Iceland Guide
Day Tours
Dalvegur 18
201 Kópavogur
696-1196
Iceland Unlimited
Travel Agency
Borgartún 27
105 Reykjavík
415-0600
This is Iceland
Travel Agency
Hvaleyrarbraut 24
220 Hafnarfjörður
8985689
Hreyfill Taxi Tours
Day Tour Provider
Fellsmúli 26
108 Reykjavík
5885522
Hópferðir ehf.
Bus tours
Logafold 104
112 Reykjavík
577-7775
Thors Travel
Day Tours
Jakasel 9
109 Reykjavík
894-1107
Aurora Hunters
Travel Agency
Lautasmári 5, íb. 14
201 Kópavogur
453-5981
Iceland Untouched
Day Tour Provider
Meistaravellir 11
107 Reykjavík
696-0171, 696-0171
Guide to Iceland
Hiking Tours - Hiking
Borgartún 29
105 Reykjavík
519-7999
Travel Happy
Day Tour Provider
Fróðengi 14
112 Reykjavík
847-9799, 898-2198
Season Tours
Travel Agency
Fífuhjalli 19
200 Kópavogur
8634592, 820-7746
FishIceland.com - online booking
Day Tours
Gauksás 27
221 Hafnarfjörður
534-8082
GJ Travel
Travel Agency
Vesturvör 34
200 Kópavogur
520-5200
Adventure Patrol
Day Tours
Flesjakór 13
203 Kópavogur
666-4700
Others
Mai Thai Bistro
Restaurants
Laugavegur 116
101 Reykjavík
5811440
Domino's Pizza
Take Away
Flatahraun 13
220 Hafnarfjörður
581-2345