For spelunkers and potholers, Iceland has scores of caves to be explored.
They are large and small, deep and shallow. Some caves may be explored without a guide and many agencies offer cave exploration tours for others.
Basecamp Iceland
Founded and continuously operated by a small team of family and friends, Basecamp Iceland takes pride in providing the ultimate in small group adventure. As guides, we take our time to insure you get that perfect picture, find the best spots to appreciate the countless natural wonders, and adapt our tours to make sure everyone has the experience they're looking for. We all put a particular focus on the special natural environment of Iceland and in keeping it as pristine and authentic as it was meant to be. The biggest asset of a company like Basecamp Iceland is the people working there. We have a great team of professional guides with years of experience and deep knowledge of local culture.
Reykjavik Excursions
Reykjavik Excursions by Icelandia offers a wide variety of day tours, enabling travelers to visit and experience many of the most stunning and exotic places in Iceland: The Blue Lagoon, Northern Lights tours, the Golden Circle, national parks and the majestic Jökulsárlón glacier lagoon. With the most extensive and newest coach fleet in Iceland, Reykjavik Excursions hires only local, officially licensed guides and offers free wi-fi and USB charger ports in every seat. For the more adventurous and independent traveler, Reykjavik Excursions operates the Highland Bus. These are modified coaches, designed to cross rivers and navigate the most challenging mountain roads, which take hikers into the stunning Icelandic Highlands.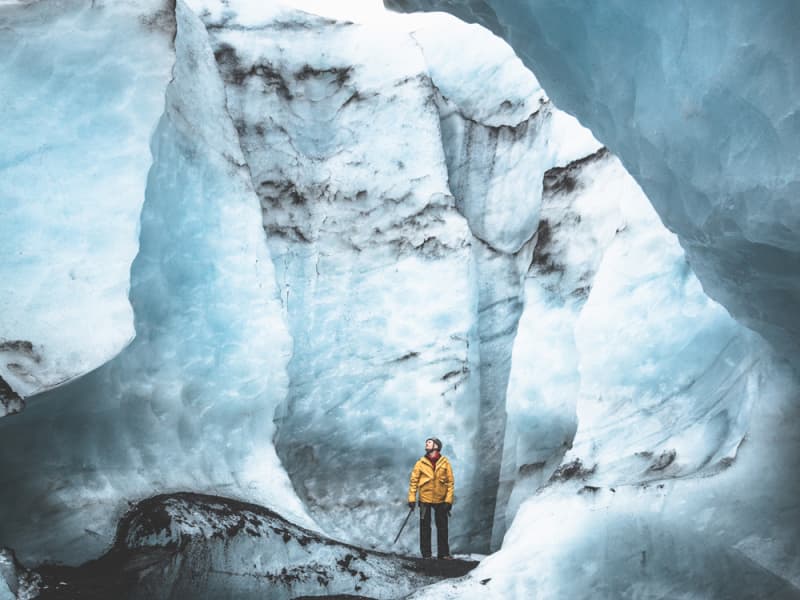 Hidden Iceland
Hidden Iceland is a boutique activity tour operator, authorised by the Icelandic Tourist Board, taking small groups on personalised trips across Iceland. We strive to make your trip the best it can be with our personalised service, expert knowledge and love of all things Iceland. Hidden was forged upon the idea that an experienced, enthusiastic guide can transform a trip from good to excellent. The amazing sights of Iceland are obviously a large component of our products, with the other being our handpicked guides that will join you on your adventure. We set out to create trips around Iceland that we'd not only be proud but also excited to take our friends and family on, and that's exactly what we have accomplished. This means we find the best and sometimes hidden sights across Iceland to make you feel like you are travelling with us, as a small group of friends, seeking out the magic of Iceland. Scheduled tours Hidden Iceland offers a variety of guided day tours and multi day tours from Reykjavik. Be it one day South Coast adventure with a glacier hike, multi day trip along the entire South Coast of Iceland, visiting our handpicked sites within the Golden Circle area or traveling through the less travelled West Fjords. Private tours Hidden Iceland offers a variety of private tours, from single day trips from Reykjavík to multi-day expeditions that cover the whole island that are completely customised to each group.  Being a small, independent tour operator we can't do everything ourselves and that's why we have looked team up with third party operators who share the same values as Hidden Iceland when we are designing private trips that include activities like ice caving, snowmobiling or going into the midst of Iceland in a specialised super jeeps. You can be sure that by booking with Hidden Iceland, or our friends, you will experience the best of Iceland in a safe, friendly and honest environment.
Other (6)
| | | | |
| --- | --- | --- | --- |
| Gray Line Iceland | Klettagarðar 4 | 104 Reykjavík | 540-1313 |
| Iceland Untouched | Meistaravellir 11 | 107 Reykjavík | 696-0171 |
| Absorb Iceland | Rósarimi 1 | 112 Reykjavík | 695-5566 |
| GJ Travel | Vesturvör 34 | 200 Kópavogur | 5205200 |
| Arctic Advanced | Rjúpnasalir 10 | 201 Kópavogur | 777-9966 |
| Volcano Tours | Víkurbraut 2 | 240 Grindavík | 426-8822 |