Shortcuts
The municipality of Vogar connects the Reykjanes peninsula with the capital area of Reykjavík. The municipality covers 200 km2 of land, 30 km of the coastline from Hafnarfjörður to Reykjanesbær to the mountain ridge of Grænadyngja. 
The town of Vogar is the center for services for the municipality.  There one can find various services and can enjoy a walk along the sea, watch the birdlife by Vogatjörn pond and the monument Íslands Hrafnistumenn by Erlingur Jónsson. The monument is in memory of fishermen from the area. In August The Family Day is held in the town of Vogar, and then the town comes alive with people of all ages enjoying themselves together.

At Kálfatjörn you will find an excellent 9 hole golf course, which is played around one of the largest wooden churches in Iceland. In the district of Vatnsleysuströnd are several landmarks, among them are Mount Keilir, Háibjalli, Snorrastaðatjarnir, Hrafnagjá and Staðarborg. Outdoor enthusiasts should therefore take a look at the district of Vatnsleysuströnd.
Get directions
Vogar
GPS Points
N63° 59' 2.436" W22° 23' 31.395"
Travel directory for Vogar
The official travel index of Iceland
Kayak Tours / Paddleboarding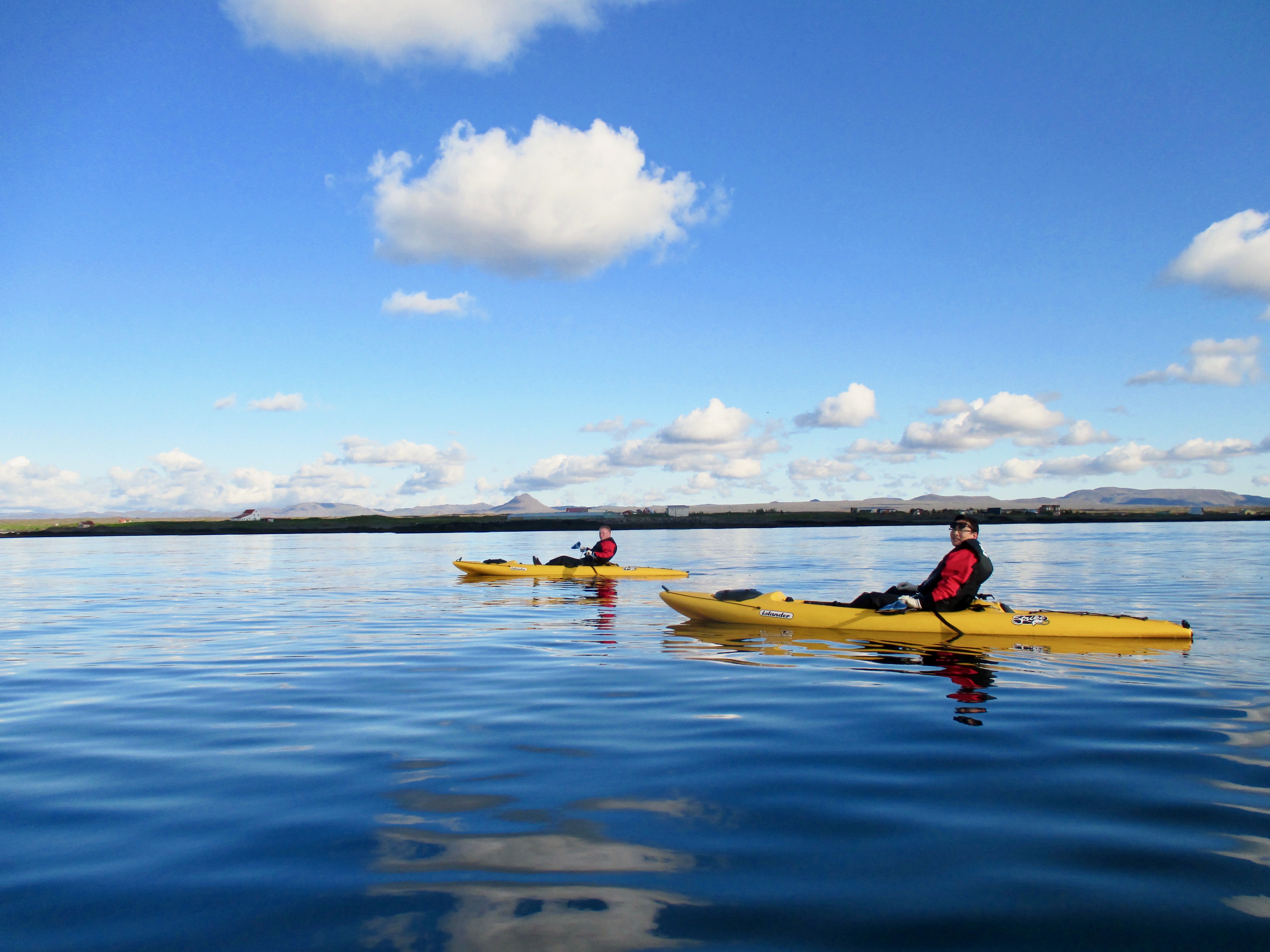 Reykjanes Seakayak offers guided tours on seakayaks in the vibrant and safe environment in Reykjanes bay in the period 1st of May- 30th of September, from our farm, Þórustadir. Sit on top Kayaks are
Day Tours
Vogaseatours is a new small family company owned by Símon og Sigrún, started in 2017. In 2018 we bought the steelboat Særós. Særós is named after our two younger children Sævar and Rós. The t
Swimming Pools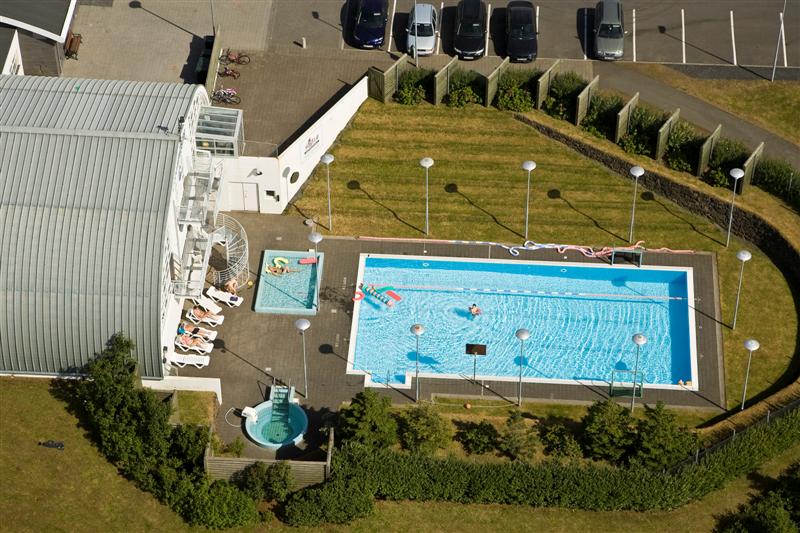 The name of the town Vogar in Vatnsleysuströnd in Reykjanes Peninsula can be translated to "Vogar in beach without water". There is however plenty of crystal clear water to splash around in. Lounge i
Others
Baldur Reading Society
Libraries & Archives
Bókasafn Stóru-Vogaskóla, Tjarnargata 2
190 Vogar
440-6289
IcelandPhotoImages.com
Day Tours
Hvammsdalur 8
190 Vogar
897-2108, 553-7000
Total Tours
Day Tours
Heiðargerði 18
190 Vogar
699-6698
Vatnsleysuströnd Golf club
Golf Courses
Kálfatjörn
190 Vogar
424-6529
Valtýr Gunnlaugsson
Day Tours
Heiðargerði 18
190 Vogar
699-6698
Ocean Front Iceland
Apartments
Minna Knarrarnes
190 Vogar
897-6424 , 852-0285
Hotels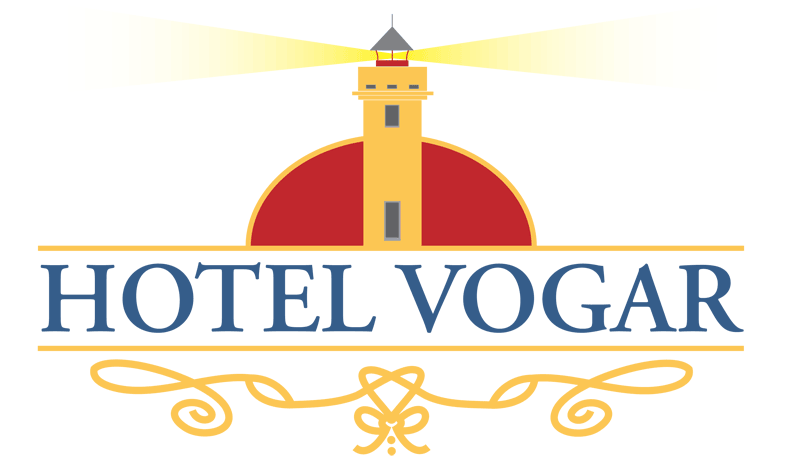 Hotel Vogar is an excellent choice of accommodation for visitor who are leaving or entering the country as well as for longer stays because Keflavík international airport is only a 14 min drive, Blue
Others
Ocean Front Iceland
Apartments
Minna Knarrarnes
190 Vogar
897-6424 , 852-0285
Restaurants
Friendly restaurant in Vogar, for all ages to enjoy each others companionship. Here you can play instruments or play cards while you wait for your food. We have all kinds of events through the month a
Others
Gamla pósthúsið
Restaurants
Tjarnargata 26
190 Vogar
893-6800
History and Culture
Farms Smaller and Big Vatnsleysa were formerly manors and big fishing outfits in the County of the Vatnsleysa County. They stood on the western shores of the Vatnsleysa Cove, between spit Keilisnes to the west and spit Hraunsnes to the east. Farm Smaller Vatnsleysa is among the biggest pig farm of the country (producing the Ali-products). Among the benefits of those two farms were the rich lumpfish grounds, driftwood and thermal activity.

Vatnsleysa was a church site during catholic times, where the churches were dedicated to all the saints and it possessed a big part of the farm´s property. The churches at Vatnsleysa were served from the parsonage Kalfatjorn for a long time.

Copy right: www.nat.is Used by permission
Other attractions
Each summer in August a Family Day is held in Vogar in Vatnsleysuströnd. At this time the family is in the forefront and everyone is welcome. The program is mostly arranged by the locals and made to fit all ages of family members. Among other things for amusement are soap-soccer, fishing in the harbour, home-made car race and many other interesting and amusing things.
Also look for other events and more information about the festival on www.vogar.is